School spotlights
See Next Education Workforce models in action. These spotlights show how different schools are applying Next Education Workforce principles to better support learners and educators.
Stevenson Elementary School
Stevenson Elementary School leverages inquiry learning approaches to ignite students' curiosity and build their agency.
Westwood High School
Westwood High School supports students with dedicated Success Teams for ninth graders. Each team comprises three educators: an algebra teacher, a biology teacher and an English teacher — one of whom serves as a lead for the team.
The Creighton Academy
The Creighton Academy serves about 300 students in grades K–6. Every student is a member of a covey: a multi-age group of 55–60 students.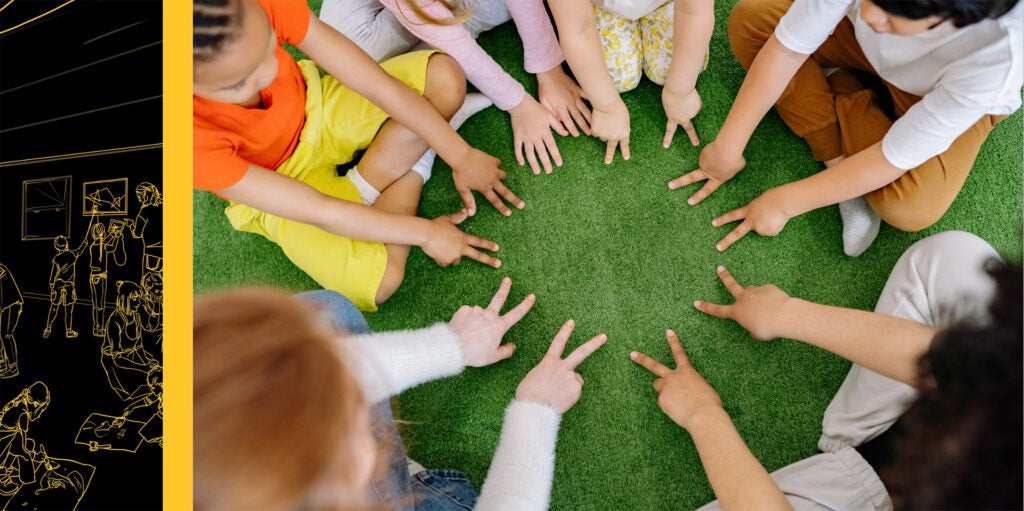 Sousa Elementary School
Sousa Elementary School's multi-age first and second grades team deepens and personalizes learning through project-based learning, inquiry approaches and Explore Factory.
SPARK School
SPARK School within Kyrene de las Manitas Elementary School breaks out of the constraints imposed by the standard one-teacher, one-classroom model by combining innovations in learning environments, teaching methods and staffing.
Whittier Elementary School
Students at Whittier Elementary School join multi-age learning communities called "houses." Each house includes about 85 students in grades 4-6 and is guided by an educator team.
ASU Prep Poly: Spark Institute
The team at ASU Prep Poly: Spark Institute deepens and personalizes learning for 7th and 8th graders through problem-based approaches and collaborative learning structures.
Riverview High School
Riverview High School serves students in grades 7 through 12. Many of these students have left their assigned district schools due to disciplinary reasons. Two teams of educators use technology to scale deeper and personalized learning for multi-age cohorts of students.